ESPN released its College Basketball Pre Season All American team today.
First Team
F: Miles Bridges, sophomore, Michigan State Spartans
There were plenty who thought he'd leave after his freshman season, but Bridges returned to East Lansing for his sophomore campaign and should be the ultimate mismatch. He'll play more small forward this season, allowing him to utilize his size. He will also see time at power forward, where he's too quick for most defenders.
Stats: 16.9 PPG, 8.3 RPG

F: Michael Porter Jr., freshman, Missouri Tigers
Porter will help make Mizzou relevant this season with his skill set. He is long, smooth and can shoot it from deep, drawing comparisons to Kevin Durant. Porter will make an immediate impact and could wind up as the No. 1 overall pick come June.
Stats: N/A
C: Angel Delgado, senior, Seton Hall Pirates
The Dominican Republic native led the nation in rebounding (13.1) last season and also posted 27 double-doubles, which ranked second in the nation. He considered leaving for the NBA draft but opted to return and will be one of the country's top big men again this season.
Stats: 15.2 PPG, 13.1 RPG
G: Joel Berry II, senior, North Carolina Tar Heels
He was the Final Four's Most Outstanding Player, as he helped lead the Tar Heels to the national title last season. Berry won't put up eye-popping numbers, but they should jump a bit with the loss of Justin Jackson, Kennedy Meeks, Isaiah Hicks and Tony Bradley.
Stats: 14.7 PPG, 2.6 APG, 3.1 RPG
G: Allonzo Trier, junior, Arizona Wildcats
Trier didn't play like a guy who missed the first 19 games last season. He was suspended for the first half of the season and then proceeded to lead the Wildcats in scoring. Trier should be even more effective this season.
Stats: 17.2 PPG, 5.3 RPG, 2.7 APG
Second Team
F: Bonzie Colson, senior, Notre Dame Fighting Irish
He might look undersized, but he doesn't play like it. Colson is a double-double machine, and he shows in the biggest games. Colson averaged 22.7 points and 8.3 boards in the ACC tournament and had 27 points in the second-round setback to West Virginia in the NCAA tournament.
Stats: 17.6 PPG, 10.1 RPG
F: Marvin Bagley III, freshman, Duke Blue Devils
He decided to reclassify and commit to Duke in August, and it made the Blue Devils the preseason favorite to win it all this season. Bagley is a big, strong, talented and versatile forward who can dominate games with his motor and also his ability. Bagley is projected as the No. 1 or 2 pick in June's NBA draft.
Stats: N/A

C: Ethan Happ, junior, Wisconsin Badgers
With Bronson Koenig and Nigel Hayes gone, it's clear this is Happ's team. He has worked to be able to step out and make shots from midrange and even from 3-point territory, but he's most effective in the paint, where he has made 56 percent of his shots from the field in his college career.
Stats: 14.0 PPG, 9.0 RPG, 2.8 APG

G: Jalen Brunson, junior, Villanova Wildcats
After playing in the shadow of Ryan Arcidiacono as a freshman, Brunson became the primary ball-handler last season and thrived. He is tough, makes his teammates better and picks his spots when to get his own.
Stats:14.7 PPG, 4.1 APG
G: Grayson Allen, senior, Duke Blue Devils
Last season didn't go exactly as Allen scripted, from early foot and ankle injuries to the tripping incidents. If Allen is both mentally and physically 100 percent, he's one of the best players in the country. He plays hard and is a potent, proven scorer. It'll be interesting to see how he rebounds from last season's mess.
Stats: 14.5 PPG, 3.7 RPG, 3.5 APG
Third Team
F: Trevon Bluiett, senior, Xavier Musketeers
He was the top scorer and go-to guy on a team that went to the Elite Eight last season, and his scoring will likely receive a boost this season. He's a tough matchup due to his ability to score both from the perimeter and around the basket.
Stats: 18.5 PPG, 5.7 RPG
F: Deandre Ayton, freshman, Arizona Wildcats
At 7-foot-1, he is a tremendous athlete for someone his size. He's a versatile, skilled big man who runs the court extremely well and could wind up being a top-three pick in the next NBA draft.
Stats: N/A
C: Jock Landale, senior, Saint Mary's Gaels
The skilled Aussie was one of the biggest surprises a season ago. He logged 14.5 minutes per game as a sophomore and averaged modest numbers (7.9 PPG, 3.9 RPG) but emerged as the Gaels' best player with his ability to score and also rebound at a high level.
Stats: 16.9 PPG, 9.5 RPG
G: Devonte' Graham, senior, Kansas Jayhawks
With Frank Mason gone, Graham will be the focal point and the guy with the ball in his hands when the game is on the line. Graham is a proven shooter who can get to the basket, and he's also a quality defender.
Stats: 13.4 PPG, 4.1 APG
G: Bruce Brown, sophomore, Miami Hurricanes
He might not put up gaudy scoring numbers, but he'll be one of the most well-rounded and versatile players in the country. Brown gets to the basket, has an improved perimeter jumper, rebounds, distributes and defends.
Stats: 11.8 PPG, 5.6 RPG, 3.2 APG, 1.5 SPG
Fourth Team
F: Robert Williams, sophomore, Texas A&M Aggies
He spurned the NBA to return to the Aggies in hopes of being more prepared for the next level. Williams is an athletic forward who has worked on his midrange jumper and also his work ethic in an attempt to be a dominant force.
Stats: 11.9 PPG, 8.2 RPG
F: Reid Travis, junior, Stanford Cardinal
The key for Travis is whether he stays healthy. When he's on the court, the Minnesota native is one of the most productive players in the country. He plays with a high motor all the time and consistently outworks opponents.
Stats: 17.4 PPG, 8.9 RPG

C: Mohamed Bamba, freshman, Texas Longhorns
The long and athletic big man should be a game-changer for the Longhorns, largely due to his ability to run the court, alter and block shots, and also give Shaka Smart plenty on the offensive end of the floor. He comes into Austin as Smart's most heralded recruit, and it'll be easy to see why.
Stats: N/A

G: Landry Shamet, sophomore, Wichita State Shockers
The Shockers' talented guard could lay a claim to first-team honors, but he'll be coming off a broken foot that could hamper his play early in the season. Shamet is a well-rounded, lead guard who can score in a variety of ways and also set up his teammates.
Stats: 11.4 PPG, 3.3 APG
G: Collin Sexton, freshman, Alabama Crimson Tide
He's arguably the most electrifying player entering college basketball this season. The Georgia native is a prolific scorer who should be the focal point of Avery Johnson's offense from day one. Sexton will put up numbers, but the big question is whether he will be efficient in doing so.
Stats: N/A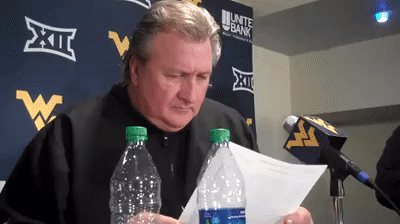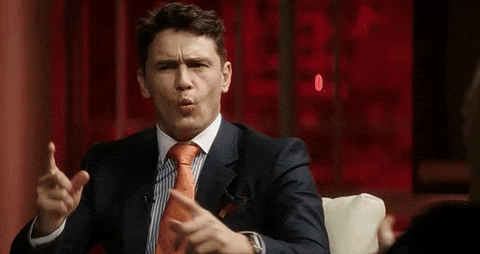 Four teams. Eight guards. Where is this guy?