Signing Day 2017 is in the rear view. Let's take a few minutes to see how our team is shaping up as we roll into spring camp. I'm going to run through the position groups, note any key departures and additions, identify spring talking points, and then rate my confidence level in each group as a whole.
---
Quarterbacks
Key losses: Skyler Howard
Key additions: Will Grier
Spring talking points: The main thing to watch will be Will Grier's eligibility situation. Chugs seems talented, and now that he's in his third year in the program you'd like to back him to start putting it all together, but after our brief glimpses of him in game situations last year I feel it's safe to say that any optimism here should hinge on whether or not Grier will be available for Virginia Tech.
Confidence level: Again, it depends on Grier. If he's good to go, we're good to go. If he's not, it lowers our ceiling a bit. You know what though? February isn't the time for realism, it's the time to get the hype train rolling. Holgs seems confident he'll be eligible. That confidence gives me confidence. 8/10.
Running Backs
Key departures: Rushel Shell
Key additions: Tevin Bush
Spring talking points: The two big questions: Can Justin Crawford cure his fumblitis, and can Kennedy McKoy stay healthy? A yes to either leaves us in good shape. A yes to both leaves us in great shape. Even better: House Martell was extremely impressive when he finally got his chance last year. He definitely needs to involved in more than a backup role, so it'll be interesting to see what wrinkles Dana and Co come up with to make sure everyone gets the appropriate amount of touches.
Confidence level: I love all three of these guys. 10/10.
Fullbacks/Tight Ends
Key departures: N/A
Key additions: Maverick Wolfley
Spring talking points: The big question is how, if at all, does their role evolve in year 2 of Joe Wickline? Going into last year I expected Wick's presence and his secondary role as tight ends coach to drastically change the way tight ends/H-backs were used in our offense. That obviously didn't transpire, but it's not clear whether that was due to a lack of ability or lack of understanding. We'll find out more over the next few months.
Confidence level: There'll be plenty of big bodies to help with blocking, but I'm not sure if anyone besides Wesco has the ability to emerge as a legit playmaker. 7/10.
Wide Receivers
Key departures: Daikiel Shorts, Shelton Gibson
Key additions: Steven Smothers (RS), Dominique Maiden (JUCO), David Sills (JUCO)
Spring talking points: We appear to have plenty of talent out wide, but there are lingering questions about how it all shakes out. Who steps into the Daikiel role? Can Marcus Simms do a reasonable Shelton Gibson impersonation? Can Jovon Durante finally put it all together? And where do Maiden and Sills fit in? These are questions that all need answered before we can properly evaluate the group.
Confidence level: Fortunately we're not walking into the complete unknown. We know what the baseline is for KaRaun, Jovon, and Jennings, and have seen glimpses of Simms' ability to blow the lid off a defense. We also know that David Sills can make plays down the field, and that was back when he was playing the position on a part-time basis. All in all, we have a nice mix of skill sets, and if Smothers and Maiden are able to contribute we should be just fine. 8/10.
Offensive Line
Key departures: Tyler Orlosky, Tony Matteo, Adam Pankey
Key additions: Kelby Wickline (JUCO), Isaiah Hardy (JUCO), Josh Sills (RS), Jacob Buccigrossi (RS), Ray Raulerson (transfer)
Spring talking points: We have a ton of experience to replace along the offensive front. Orlosky, Pankey, and Matteo were all multi-year starters/contributors, and Orlosky in particular was the rock in the middle of our line for the last 3 years. In my mind, that means the biggest question is who will replace him? Matt Jones was listed behind Orlosky on the depth chart last year; is he ready to step in and take the reigns or will we have to turn elsewhere? We also have a couple of talented JUCO guys (Wick and Hardy) and a Tennessee transfer (Raulerson); how quickly will they be able to learn the scheme and establish themselves? Speaking of establishing themselves, where do young guys like Sills and Buccigrossi fit into the rotation? Will they be able to push for playing time this year, or do they need another year to develop? And finally, how's Cajuste's rehab progressing, and where does he fit into this whole thing?
Confidence level: The good news is that we're set at a couple positions, and we have a ton of options to throw at the spots that have a bit more uncertainty. McKivitz will be good to go at one of the tackle spots, and Lazard should be fine to step in at the other if Cajuste isn't ready by August. We also have Kyle Bosch back to anchor the interior, which should help take some pressure off of the two newcomers at guard and center. The bad news is that most of those other options are unproven at this level. However, our use of both JUCO and traditional transfers has filled our roster with physically mature talent, so you'd expect those guys to get acclimated to P5 football a bit more quickly than their HS counterparts. At the very least, our depth should be more serviceable than in years past. 7/10.
Defensive Line
Key departures: Noble Nwachukwu, Christian Brown, Darrien Howard
Key additions: Xavier Pegues (injury), Jaleel Fields (injury), Ezekiel Rose (JUCO), Jalen Harvey (JUCO), Lamonte McDougle
Spring talking points: The three big ones: can Shuler and Shriner make the leap from reliable contributors to every down players, are the rest of the youngsters ready to step in and contribute, and which, if any, of the JUCO guys will step up and establish themselves? I'll be particularly interested to see how Harvey and Rose fit in. Harvey was the higher-rated of the two, but both of them absolutely look the part of major D1 football players.
Confidence level: Nwachukwu and Brown were multi-year starters at their respective positions, and Darrien Howard acquitted himself admirably in the middle with a fine senior season. It's going to be hard to replace that production, but even harder to replace the experience. In theory, if everyone takes a step forward this summer, AND if Pegues and Fields are OK following their injuries, AND if both of the JUCO guys pan out, we should be OK, and though we won't have as much talent on the top end there's actually a good chance that we'll have better depth. However, that kinda feels like a lot of "if's", and I think it'd be foolish to just count on all of those things to go exactly right. I'm expecting Gibby and Tall to figure it out and put a group out there that'll do a job, but it's hard to be overly confident in the face of that much uncertainty. 5/10.
Linebackers
Key departures: Justin Arndt, Sean Walters
Key additions: Quondarius Qualls (JUCO), Brendan Ferns (injury), Logan Thimons (RS)
Spring talking points: The main thing that needs to be established this spring is who steps into that Arndt spot. Is Xavier Preston finally ready to take that next step and stake his claim, or can Qualls pick up Gibby's system quickly enough to walk into the starting spot in his first year on campus? Or will it be neither, and instead be one of the highly-touted members of our 2016 recruiting class? Finally, how is Ferns progressing with his rehab, and will he be able to regain the form that almost won him a starting spot last year as a true freshman?
Confidence level: Linebacker is in as good of shape as any position on the roster. Al Benton is an experienced 4-year guy in the middle, and David Long will be arguably our best defensive player on the weak side. We'll miss Arndt on the strong side, but we have a talented 4-year guy in Preston, those guys from last year's class, and our top recruit this year all vying for playing time there. I like our chances of finding a high-caliber starter somewhere in that group, and I love the depth that the rest of them will provide. 9/10.
Corners
Key departures: Rasul Douglas, Maurice Fleming, Nana Kyeremeh 
Key additions: Hakeem Bailey (JUCO), Jake Long (injury), Jacquez Adams (RS), Exree Loe
Spring talking points: This is the other spot (along with the defensive line) where we'll have 100% starter turnover, which means there are a ton of question marks. Can Elijah Battle or Mike Daniels make a similar leap to the one Rasul Douglas made this year? What can we expect from Hakeem Bailey? And are any of our younger guys (Adams bros, Sean Mahone, Jake Long, Exree Loe) ready to step in and play?
Confidence level: We have more uncertainty on the outside defensively than at any other spot on our roster. Neither Battle nor Daniels showed much a year ago, and we haven't really seen what any of the other guys can do in game situations. One thing I do like about the group is that they're all fairly big. All of them are listed at 5'11 or taller, and Bailey and Loe both go 6'1, which at the very least should allow us to get up on people and be physical. Another reason for optimism might be that we just went through this last year and were able to overcome it to field one of the better units in the conference. However, last year's group felt like it'd been around the block a few more times than this year's, and like the defensive line there are just too many unknowns to be overly confident at this point. 5/10.
Safeties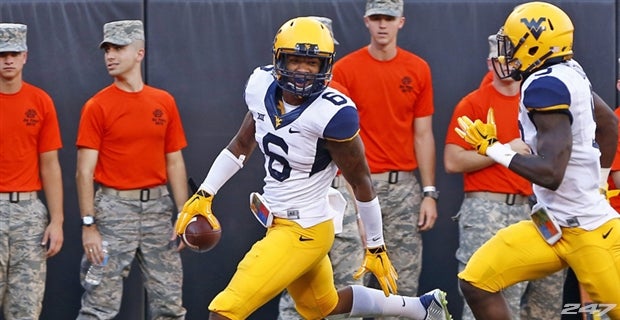 Key departures: Jarrod Harper, Jeremy Tyler
Key additions: Dravon Askew-Henry (injury), Derrek Pitts, Kenny Robinson, Ricky Johns, Collin Smith, Eugene Brown
Spring talking points: Assuming that Dravon is good to go (and by all accounts he should be), we'll have 4 established guys who will be in line to get most of the playing time at the 3 safety spots. That means the most important question this spring is going to be who's going to step up and provide depth behind them. We have several guys who have multiple years in the program and might be ready to make that leap, but more intriguingly, our incoming recruiting class includes no less than 5 safeties, all of whom seem to be very highly regarded by the staff.
Confidence level: Safety should be one of the strengths of our defense. Having Dravon back on the back end will be a huge boost, and Kyzir White quickly established himself as one of our most explosive players during a stellar debut season last year. What's even better is that I think both Toyous Avery and Marvin Gross played well enough down the stretch last year that we can reasonably expect them to step into and succeed in more prominent roles going forward. You also have to consider that all five of our incoming freshmen were very highly rated nationally, so it's not crazy to think 1 or 2 (keep eyes on Pitts and Robinson) of them might be ready to step in and give us something this year. 8/10.
Specialists
Key departures: Josh Lambert
Key additions: N/A
Spring talking points: This section will be pretty straight-forward: can Kinney and Molina improve their consistency?
Confidence level: As is tradition, special teams was a roller-coaster ride for most of 2016. Kinney actually finished in the Top 50 nationally in yards per punt, but also had some costly shanks, most notably against Oklahoma. Molina was somewhat less reliable, ranking 84th in FG% and outside the Top 100 in yards per kickoff. Both of those need to improve in 2017, but we especially need Molina to become more reliable in the 35-45 yard range. Not too many guys are automatic from outside that, but those mid-range kicks can make or break games. 5/10.