Moving on to baseball. The most classic uniform of them all. Stirrups, belts, hats, and lots of polyester. Nothing like it. There are so many quality looks in the big leagues so it'll be hard to leave some out but lets get going with my top 3:
Toronto Blue Jays 
Pretty amazing that they went from these…
to these…
Absolutely hideous to beautiful overnight. Classic always beats modern as you'll read about later.
Minnesota Twins 
These are just simple and aesthetically pleasing. Man, am I a verbalist or what?
And their throwback alternates might be the best uniform in baseball.
The Twins have a great look and a great new stadium. It's a shame they've been hot garbage for a few years now.
Baltimore Orioles
And I know I'll get some eye rolls for this but I swear this is unbiased. I mean, I put the Blue Jays on this list for God's sakes. 10 years ago I wouldn't have even put the Orioles in the Honorable Mentions. But going back to the cartoon bird and the white front panel caps brought them back to life, both on the field and on this list. The Orioles are pretty hard to hate on. They are harmless to most everybody outside the AL East. They have a great ballpark and great food. Plus they are a blast to watch. These uniforms are awesome and if you don't think so, you're wrong.
Honorable Mention
Pittsburgh Pirates
The Buccos were tough to leave off the list. They have a color set unique to their city and classic uniforms. That number font is great too.
Wish they would have tried harder to get this year's throwbacks correct though. If you are going to do the pillbox cap, you have to go full pillbox with the Stargell Stars. And the players should wear the proper gold stirrups and not the baggy pajama pants. Look the part. Cigarettes and everything preferably.
St. Louis Cardinals
Birds on the bat. I like these, you like these, everybody likes these. Just a fact.
And the worst uniforms in baseball…
Arizona Diamondbacks
Could this be any easier? What were they thinking?
Evolution? Yeah sure. We'll go with evolution.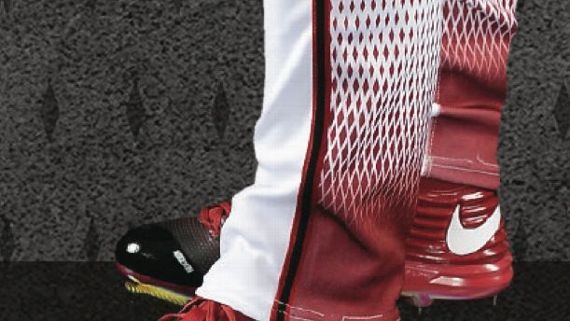 Just awful. Trying to be different, just to be different, is so obnoxious. Baseball purists hate it and new age hipsters love it. It's like they are trying to be the Seahawks of baseball. And it doesn't work. They look like a cheapo Taiwanese league team. Great job.